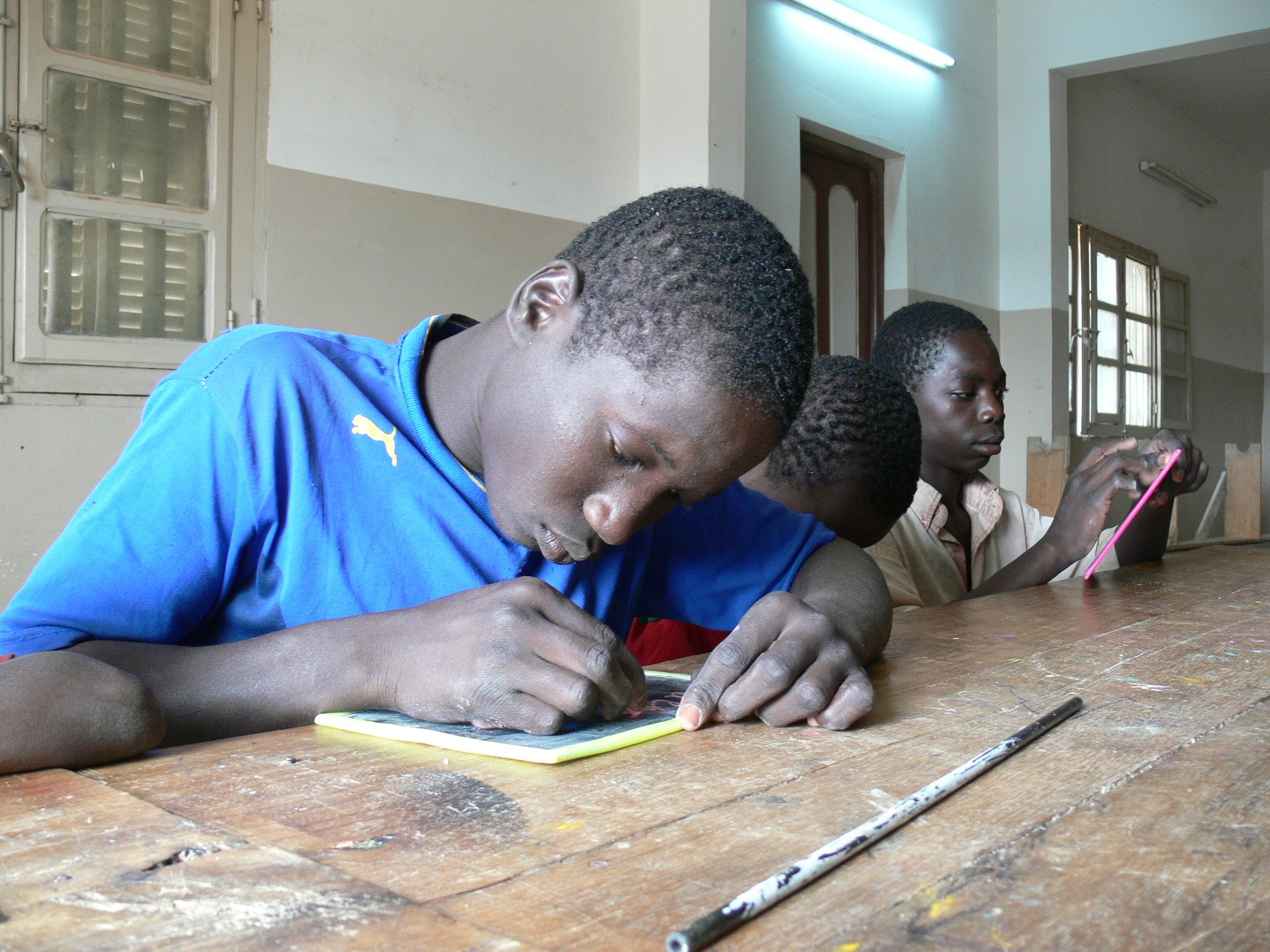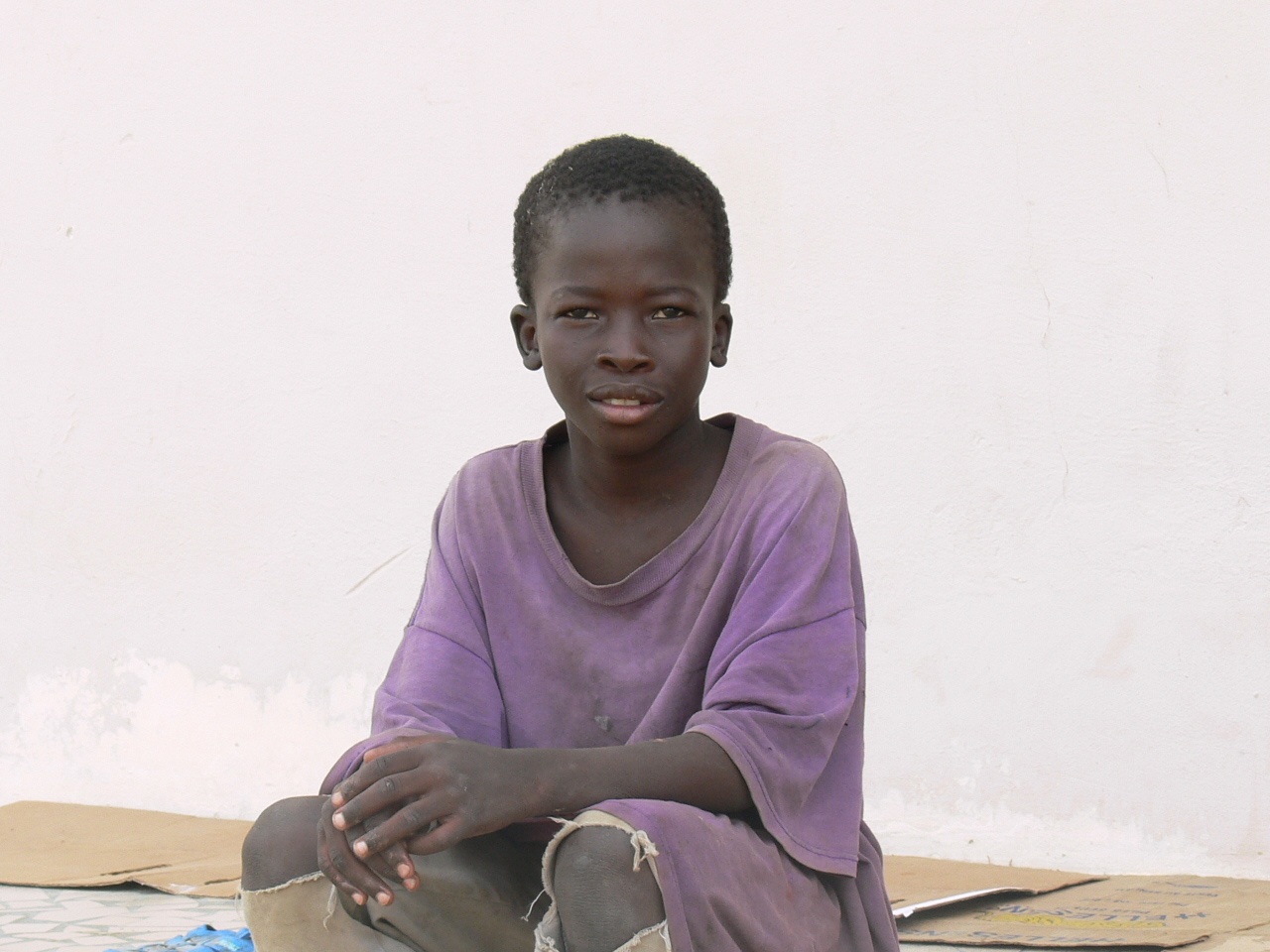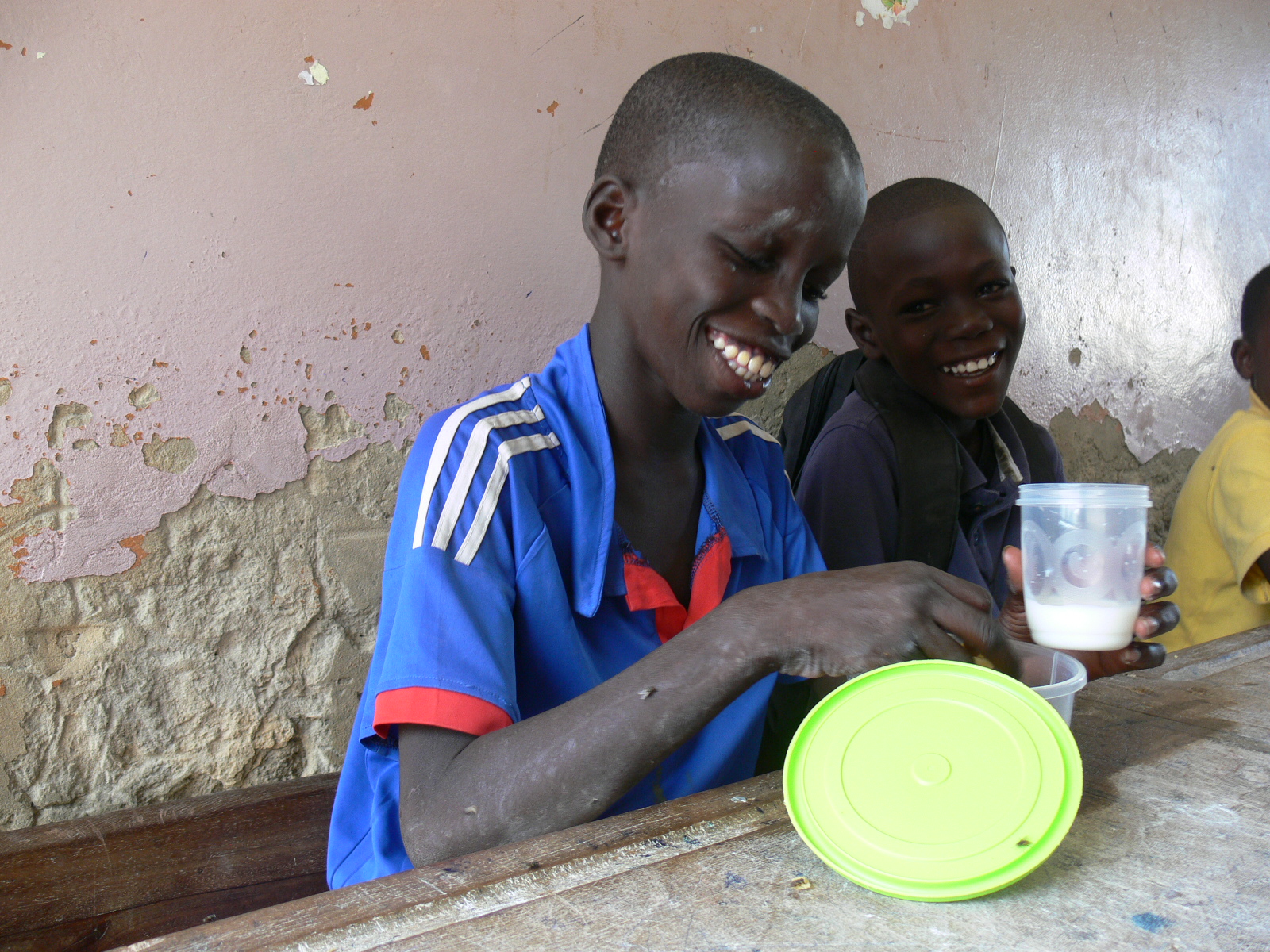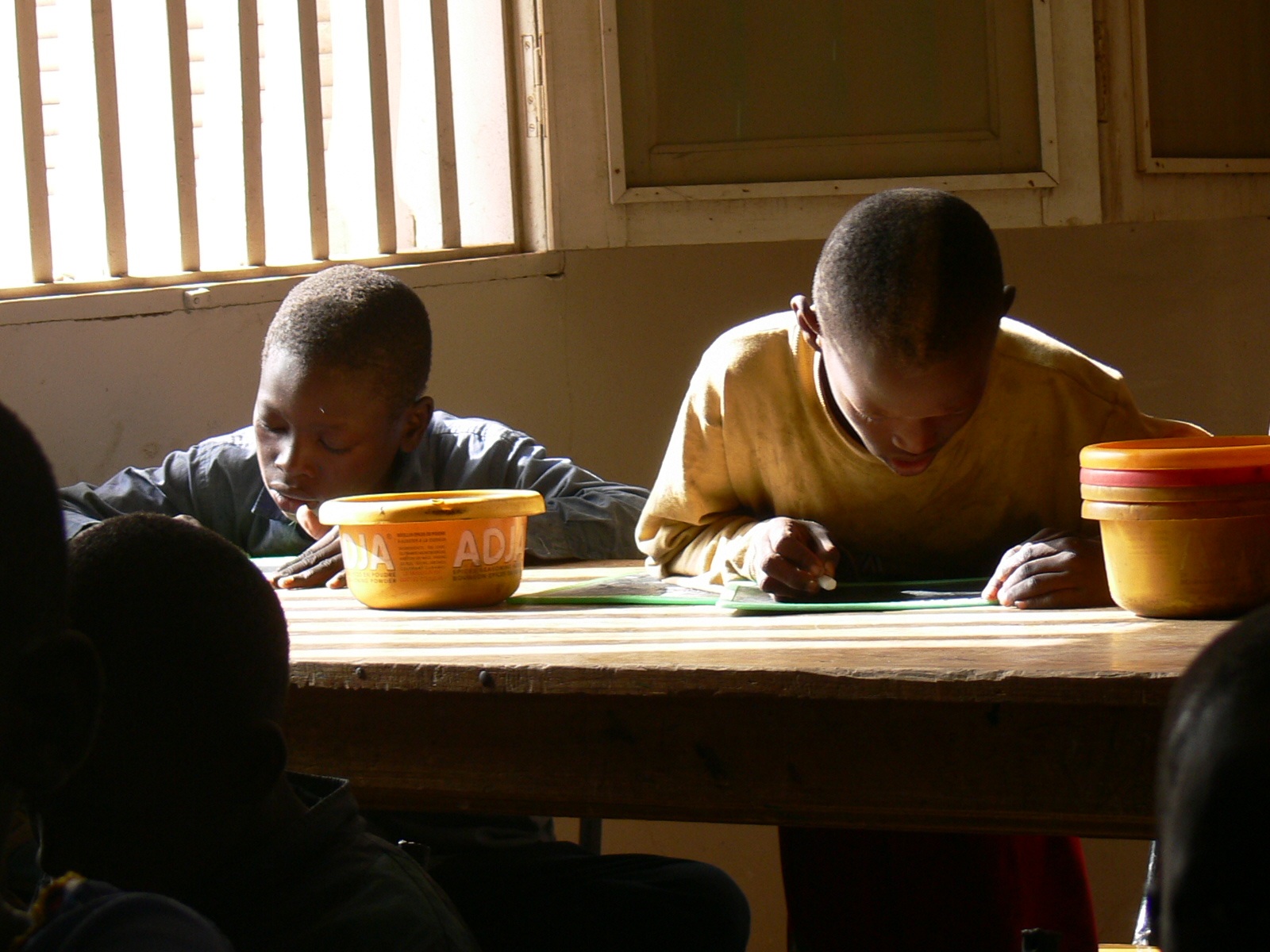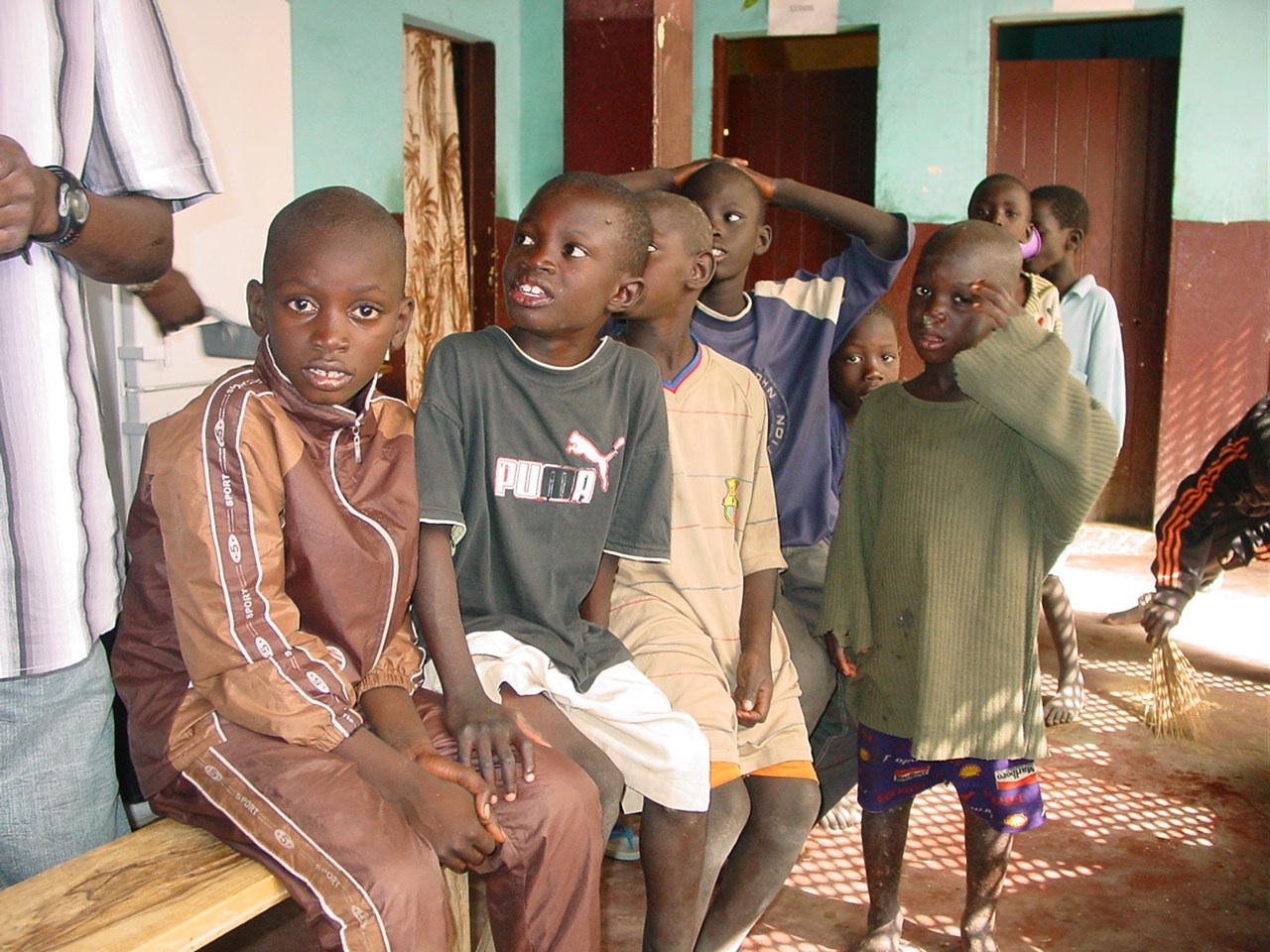 Situation in Senegal
A common sight in the streets and markets in Senegal are children begging or trying to find small jobs to gain a little money or a bite to eat.
They are part of a system quite unique to West Africa. While it is absolutely normal for children in the pedominantly Muslim society in Senegal to learn the Koran, the poor families leave their young boys with Koran teachers, the so-called marabouts, without contributing to the living costs. The children live in precarious conditions in so-called daaras, which act in a way as boarding schools.
To be able to survive the boys have to work or beg. They are excluded from the official school system, so they end up as unskilled youths or adults without a chance for a decent living.
Programme
The centre Keur Mame Fatim Konté offers French alphabetization courses and basic mathematics twice a week to 56 boys. On these occasions the children also receive a nutritive meal. They come from 6 daaras, Koran schools, who cooperate with the centre.
The boys can use the facilities in the centre to take a shower and wash their clothes any time they want.
On top, the children receive clothes twice a year and free medical care whenever it is needed. The daaras receive disinfectants to clean the dormitories. If possible the marabouts are being convinced to send the boys to one of the local primary schools.