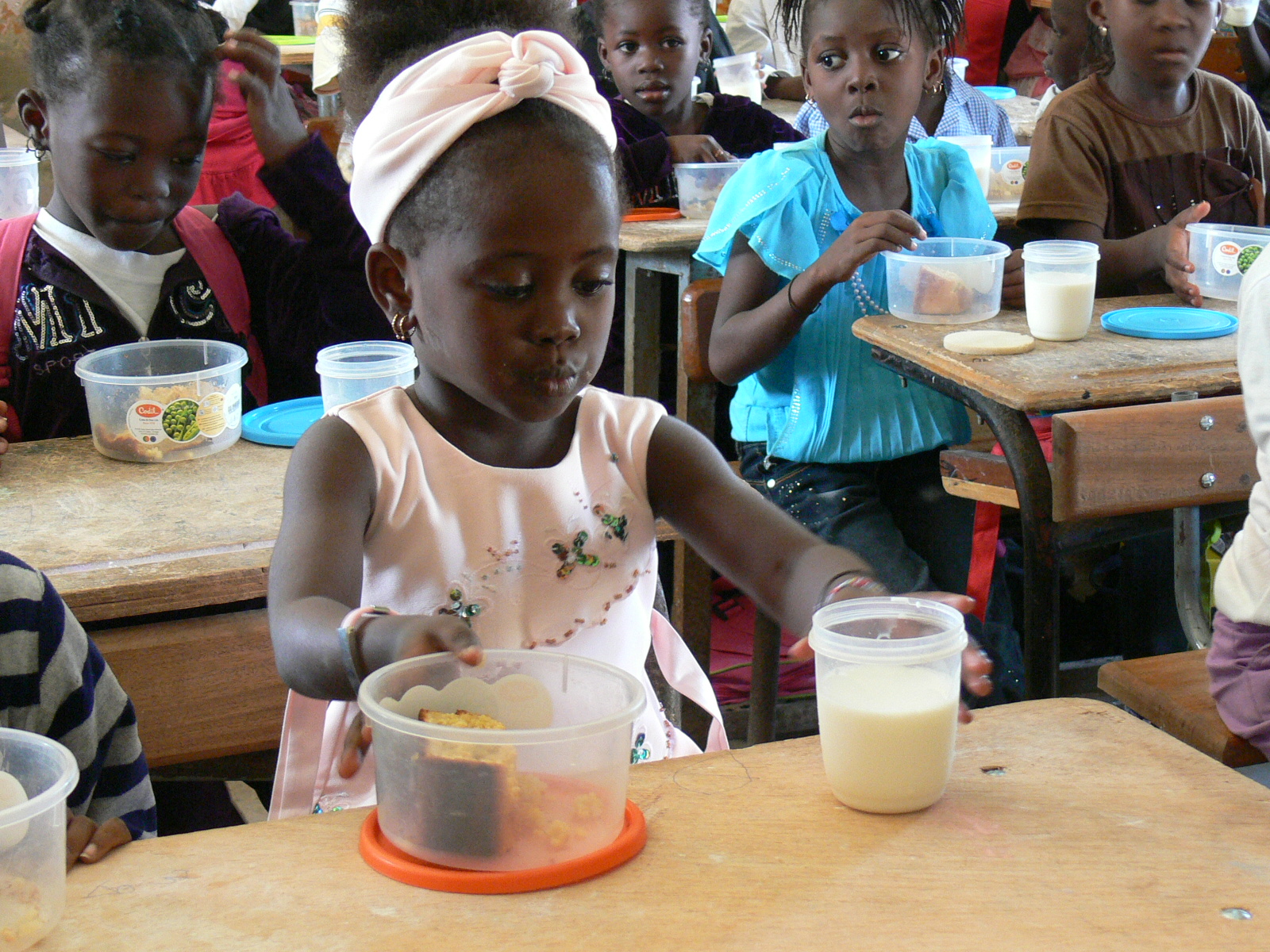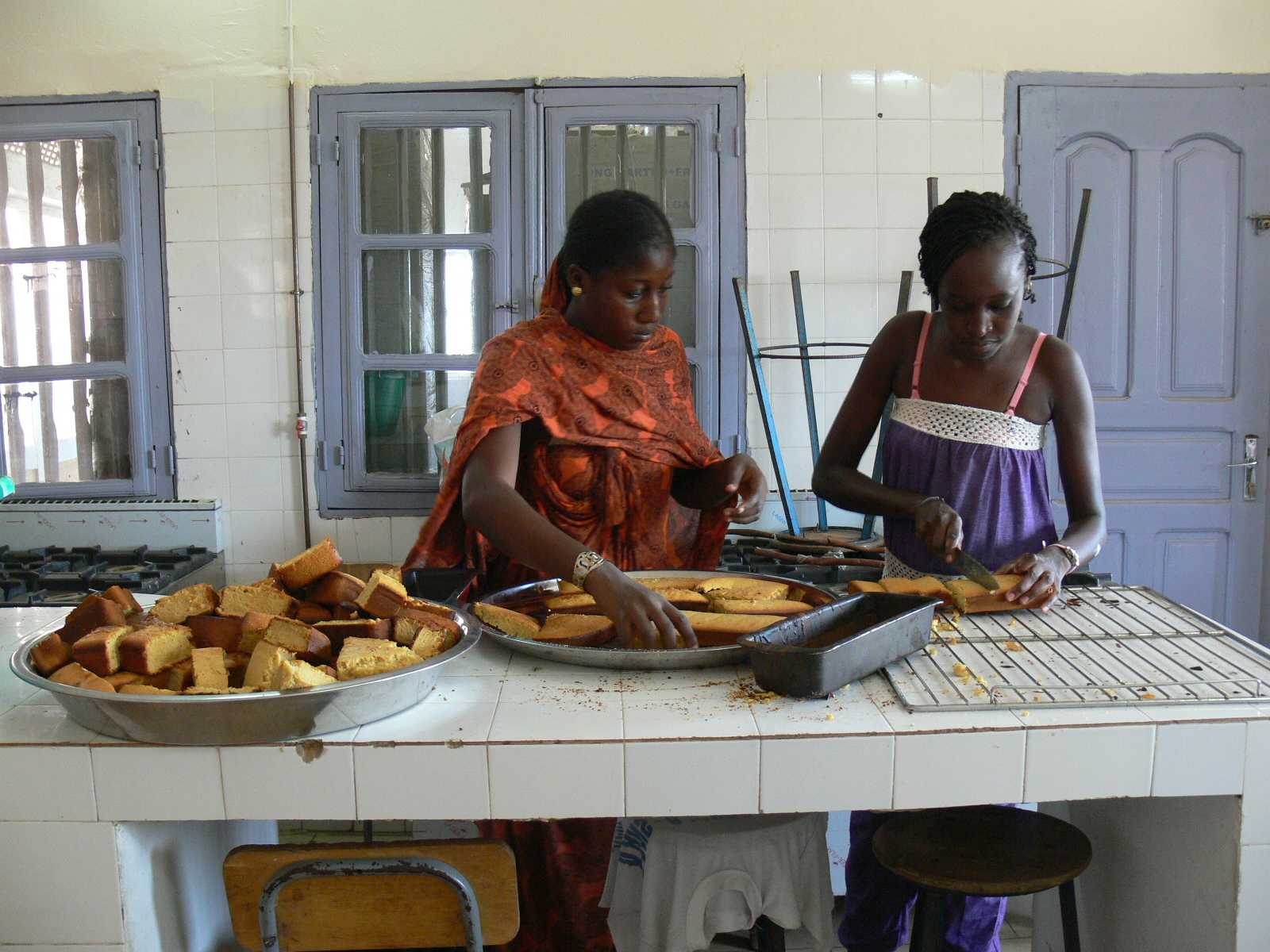 The centre is not only taking care of those who come to the centre Keur Mame Fatim Konté for education and help in general, but also reaches out to the children of the communities of Leona and HLM. The programmes for the population around the centre are coordinated togther with the Council of Leona/HLM.
A very good relationship has been established with the two primary schools in the vicinity of the centre Boly Diaw and Saer Saye. A number of activities have taken place in the past almost 20 years. All of them are aimed at reducing school dropouts and improving childrens' chances to reach secondary education.
Free tuition classes
Free tuition classes are held for those children whose families cannot pay for a private teacher. All subjects are taught three times a week to 75 children.
The youngest children receive meals twice a week. They are distributed by the centre and have helped to reduce the effects of malnutrition.
Prices, usually useful schoolmaterial, are awarded to the best students of the school to further motivate them in their efforts to finalize school successful and to continue their studies.
Library
Another offer to all pupils and students of Saint-Louis is the library, which is located in the basement of the centre Keur Mame Fatim Konté.
It contains text books, novels and reference books for all ages.
The library is open for all students and philosophical and other discussions are held in cooperation with teachers from the university and highschools in Saint-Louis.