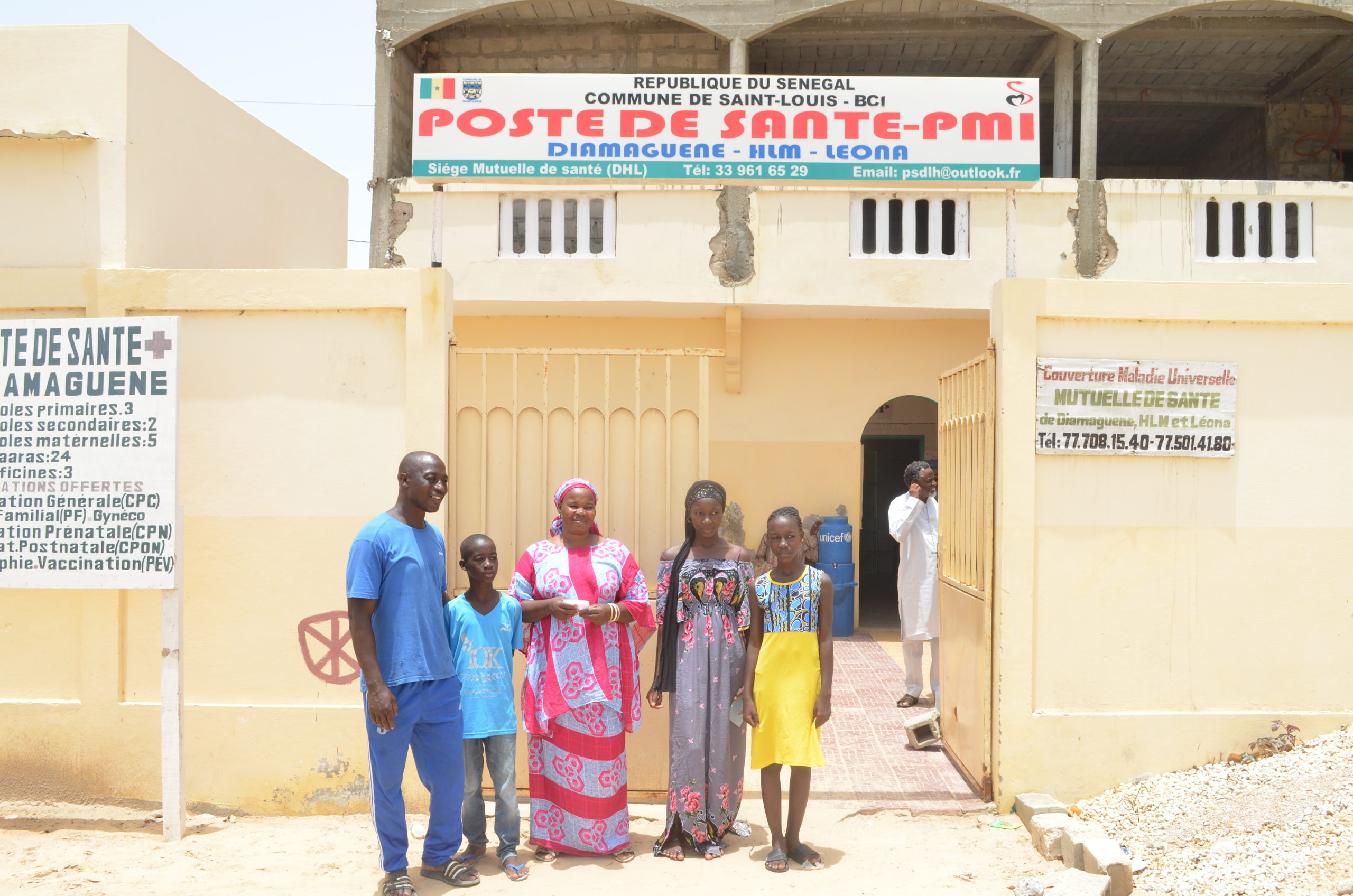 Apart from the health care that is provided to all participants in educational programmes and the staff of the centre, there are two main activities that improve the access of the population of the neighborhood to medical consultations and medicaments.
Most poor people in Senegal tend to see a doctor or nurse far too late, because they cannot afford it. Due to that, illnesses that could easily be treated at an early stage often develop into life threatening diseases.
Days of consulations
Once a year the population Saint-Louis is invited to the centre Keur Mame Fatim Konté to see a general physician or specialist for e.g. ophthalmology, gynaecology, geriatrics, dentistry, paediatrics or nurse. This activity is possible only because the members of SLAM, an assaciation of young doctors and other medical staff in Saint-Louis, offers this service free of charge.
The centre pays for transport, food and beverages for SLAM members and medicaments for the population.
Between 800 and 1.100 people profit each year from this activity. When necessary, patients are sent to the hospital. The consultations have helped a number of times to detect illnesses.
Health insurance
In cooperation with the council of Leona 40 families are selected for a programme that covers 100 per cent of the costs of a health insurance that exists in Senegal.
The health insurance costs very little according to European standards, but for people who do not always know what to put on the dinner plate for their family, it seems somewhat irrational to pay for something that you may or may not need, because no one in the family turns ill. However, according to the observances of the medical staff in one of the health centres